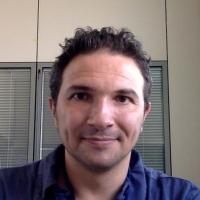 Telephone:
+39 050 315-2038
Address:
Consiglio Nazionale delle Ricerche (CNR), Area della Ricerca CNR di Pisa, Via G. Moruzzi 1, 56124 PISA - Italy
Paolo Manghi is a (PhD) Full-time Researcher in computer science at Istituto di Scienza e Tecnologie dell'Informazione (ISTI) of Consiglio Nazionale delle Ricerche (CNR), in Pisa, Italy. His research areas of interest are today data e-infrastructures for science and scholarly communication infrastructures, with a focus on technologies supporting open science publishing within and across different disciplines, i.e. computational reproducibility and transparent evaluation of science. He is the Technical Director of the OpenAIRE infrastructure, coordinator of the H2020 OpenAIRE-Connect project, and technical manager and researcher for the EU-H2020 infrastructure projects OpenAIRE-Advance, OpenAIRE2020, SoBigData.eu, PARTHENOS, EOSCpilot, Data4Impact, OpenUP, eInfraCentral, and RDA Europe series. He is an active member of Research Data Alliance WGs, member of EC projects advisory boards, of the ResearchObject.org, GreyNet, RD-Switchboard initiative, Open Science Monitor WG for the European Commission, and World Data System ITO Technical Advisory Committee.
His scientific record is characterized by the following main and equally important objectives
Research networks He is today a well-known researcher in the area of information science and scholarly communication, strongly involved by communities, organizations, and funders in finding solutions to open problems but also in the outlining of common avenues at both European and global level; evidence of this is given by 40 invited talks, around 90 article co-authors from Europe and beyond (source: Scopus), memberships in experts groups and advisory boards, leadership roles in research projects, conference/workshop chairing/organization, and active collaborations with important stakeholders in the area, such as DataCite, CrossRef, Scopus, Elsevier, Confederation of Open Access Repositories, CASRAI, World Data System, Jisc-UK, etc..
Research and development He has been designing and supervising the realization of several software products, which successfully passed a process of technology transfer and are today adopted as production-ready and operational systems world-wide. Many of these are services and components of the D-NET Software Toolkit, which is today powering around ten production systems in Europe and beyond. He is technically responsible of three of these production systems: the OpenAIRE infrastructure (http://www.openaire.eu), the European Film Gateway infrastructure (http://www.europeanfilmgateway.eu), and the Scholexplorer Service.
Research production He has been publishing more than a hundred scientific papers, book chapters, books, and technical reports; since 2006 he has built a team of which 12 members; he is a promoter of Open Science and Open Access to scientific results, including research data and research software.
Research funding He is (and has been) main author, project coordinator, project technical director, ISTI technical manager, or WP/Task leader for beyond 20 European Commission projects, National projects, and privately funded research projects. More specifically:
Project Coordinator OpenAIRE-Connect H2020 project (since Jan 2017)
Technical manager for partner ISTI EC H2020: PARTHENOS RI project, SoBigData RI project; EC FP7: European Film Gateway project; EC FP6: DRIVER project;
Technical director EC H2020: OpenAIRE2020 project; Data4Impact, EC FP7: EAGLE project, EFG1914 project, HOPE, OpenAIRE, DRIVER-II
Work Package or Task Leader EC H2020: OpenAIRE2020 project, PARTHENOS project, SoBigData project; EC FP7: EFG1914 project; EC FP6: DRIVER project
Only researcher (no responsibility role) EC H2020: OpenUP, eInfraCentral; EOSCPilot, RDA Europe 3; EC FP7: RDA Europe 2, RDA Europe; FP6: BELIEF