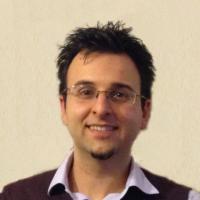 Massimiliano is a technologist of the "Istituto di Scienza e Tecnologie della Informazione A. Faedo" (ISTI), an institute of the Italian National Research Council (CNR). He holds a Ph.D. In Information Engineering, a Master degree (M.Sc.) in Information Technologies, and a degree (B.Sc.) in Computer Science received from the University of Pisa.
His research interests include e-infrastructures, Virtual Research Environments and Scientific Repositories. Massimiliano is the Operations and VRE Manager of the D4Science Infrastructure where he ensures that access, monitoring, control, and documentation practices are maintained and complied with. Within this role he also develops policies, procedures, and staff awareness as means to maintain performance and meet end users demands.
Massimiliano joined ISTI in 2007, he worked for several EU Projects such as AGINFRAPlus, BlueBRIDGE, PARTHENOS, SoBigData, EOSCPilot, iMarine, EU-BrazilOpenBio, D4Science II, D4Science and DILIGENT. Within these projects, he progressively covered different positions, ranging from software engineer (web services and front-end web applications) to system designer, system integrator, operations manager and researcher. Currently, he is involved with various responsibility roles in the EU H2020 projects ARIADNEPlus, Blue-Cloud, SoBigDataPlusPlus and RISIS2.