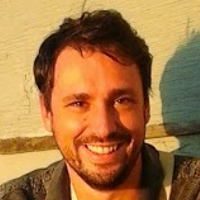 Address:
filippo.benedetti@isti.cnr.it

Energia da Fonti Rinnovabili e ICT per la Sostenibilità Energetica

The Narrative Building and Visualising Tool (NBVT) is a semi-automatic tool to construct and visualise narratives, intended as semantic...

Proceedings

2017
1
Meghini C., Bartalesi Lenzi V., Metilli D., Benedetti F. Introducing narratives in Europeana: preliminary steps. In: ADBIS 2017 - New Trends in Databases and Information Systems. 21st European Conference on Advances in Databases and Information Systems, ADBIS 2017 and 1st workshop on Data Driven Approaches for Analyzing and Managing Scholarly Data, AMSD 2017, 1st workshop on Novel Techniques for Integrating Big Data, BigNovelTI 2017, 1st International workshop on Data Science: Methodologies and Use-Cases, DaS 2017, 2nd International workshop on Semantic Web for Cultural Heritage, SW4CH 2017 (Nicosia, Cyprus, 24-27 September 2017). Proceedings, pp. 333 - 342. Marite Kirikova et al... (eds.). (Communications in Computer and Information Science, vol. 767). Springer, 2017.